Conservatories in Telford & Throughout Essex
Gemini Window Centre is located in Telford, the heart of Shropshire.
Conservatories in Telford
Gemini Window Centre can design, supply and install a variety of different styles of conservatories in Telford and throughout Essex.
No hidden extras
Professional installation service
No sales team / No hassle
Edwardian Conservatories Telford
For a conservatory that will seamlessly blend into your home, choose a Telford Edwardian conservatory. The Edwardian design makes the most of your space with its square designs, allowing you to maximise your living space.
The main features of this type of conservatory are the combination of symmetrical shapes, its classic finish and the clean flat wall design. An excellent option if you wish to allow more light into the room giving you an airy and bright atmosphere. Choose an Edwardian conservatory from the Gemini Window Centre and you will enjoy its timeless appearance for many years.
Victorian Conservatories Telford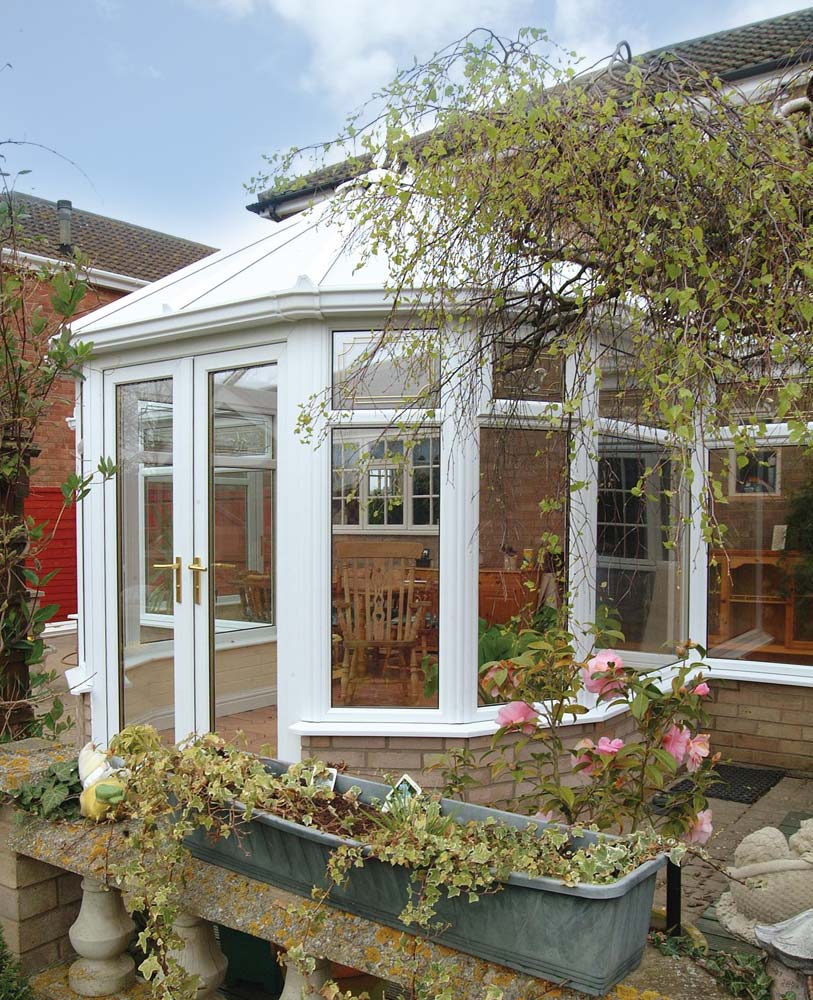 If you happen to have a small garden, Victorian Conservatories in Telford will help to maximise space, with their rounded edges it will blend seamlessly into your property. For a longer, narrower garden, Victorian conservatories can be extended to create a larger conservatory space.
A dwarf wall is a highly popular option for many people considering a Victorian conservatory. This allows plenty of light to enter through the multifaceted roof and the larger panes of energy efficient glass. The front of a Victorian conservatory is similar to that of a bay window, giving you extra floor space and more room for your family.
There are a variety of door options that you can choose to accompany your new Victorian conservatory in Essex. French or patio doors are an ideal choice for the Victorian conservatory but you can choose to have a single door if that is more suiting to your property.
Lean To Conservatories Telford
The beautiful thing about Lean To conservatories in Telford is their combination of simplistic design and the ability to offer a clean and contemporary appearance. Equally suited to modern and traditional homes, a Telford Lean To conservatory will compliment your home, making it an excellent space to enjoy with guests.
Lean To conservatories in Essex are a popular choice for those wanting a more subtle conservatory. Each of our Lean To Telford conservatories are tailor made to suit your existing property. The Gemini Window Centre offer a range of styles and colours and the options for finishing are almost limitless.
If you want to complement your home by enhancing its appearance or move it away from a more classic aesthetic create a highly contemporary extension, consider incorporating Bi-Fold doors into your Lean To conservatory.




P Shaped Conservatories
Our P shaped conservatories in Telford are an excellent option if you are looking for the luxury design of the Victorian or Edwardian conservatory and the simplicity of the lean to. A perfect combination.
The P shaped conservatory  style is the most versatile. It can be built across the width of your property in order to link two rear rooms of your home. An excellent way of connecting two rooms with your garden area.
Suited to larger style properties, the P shaped conservatory provides a large amount of floor space. As a result, P shaped conservatories are an extremely versatile build, allowing home owners to benefit from two adjoining conservatory rooms.
Gable Conservatories Telford
The Gable End conservatory is an elegant piece of British architecture that is not only extremely grand in appearance but will also add a classic touch to any property. An ideal match for period properties, the Gable End conservatory will enhance the period aesthetics and stately feel.
Gable End conservatories in Telford will catch the sun light and create a very airy and sunlit atmosphere. The Gable End is a very adaptable conservatory and our bespoke designs mean that both contemporary and traditional properties could benefit from the Gable End's innovative design.
Contact
Free Quotes – Gemini Window Centre offer free quotes and free information to everybody with absolutely no obligation to purchase. Contact us today for more information about our range of conservatories in Telford or related services, we are always more than happy to help.